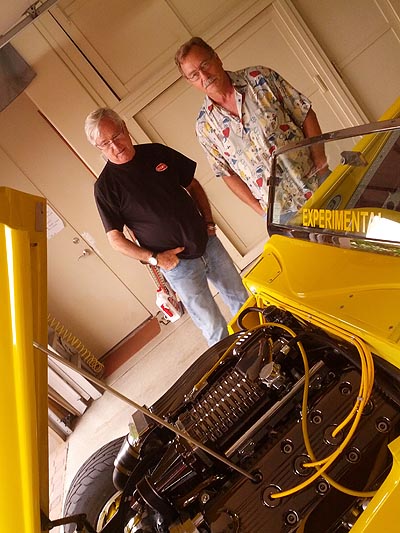 The '33 Ford Hot Rod was Chuck's most recent adventure.
Pictured here with Curt Griggs, friend and local auto
electrical genius. Having cut his teeth "20,000 Leagues Under
the Sea" in cold war nuclear submarines, there isn't anything Curt can't fathom if you'll excuse the pun.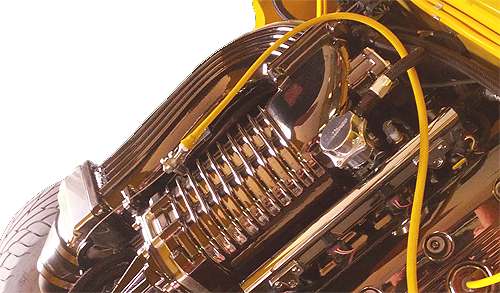 The engine choice for this project was naturally a supercharged big block Ford, putting out some 400+BHP which naturally gives a shocking power to weight
ratio and some lightning fast acceleration as one would expect from any self respecting hot rod.
The interior is totally customized from Chuck's own designs with detailing
harping back to his career with Boeing and the aeronautical industry.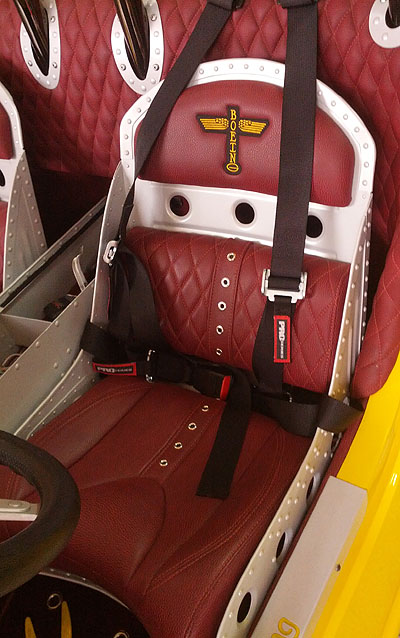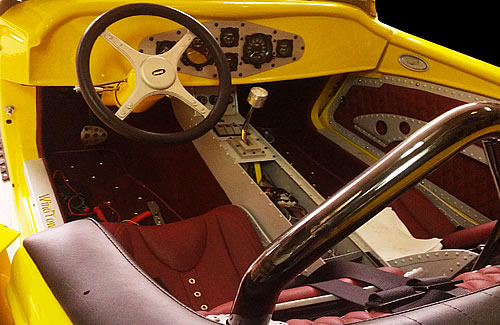 While the seats and other trim we all custom made, switch gear and instruments were carefuly sourced in keeping with the theme. Click to see the articles in Kit Car magazine: